---
School Reopening Plan

The School District of Philadelphia recently shared the plan for how schools will reopen in the Fall. The plan includes a hybrid model where learners would receive both face-to-face and virtual instruction. The district is committed towards taking preventative steps due to COVID and have provided an opt-out option. Please take a moment to review the Hamilton letter which highlights all pertinent information. Any family that would like to opt-out and have their child receive 100% virtual instruction must complete the application BEFORE AUGUST 4, 2020. All information and links can be found in the letter.
If you have any questions and/or concerns, do not hesitate to contact a member of the administrative team through email or by clicking HERE.
---
Introducing Our New Andrew Hamilton Principal
---
8TH GRADE GRADUATION

(click picture above for graduation recording)
---
School Improvement Plan

The Andrew Hamilton 2020-2021 School Plan is now available! Click HERE to access it.  We value your feedback and encourage all families to share their feedback on the plan! 
COVID-19 Updates:
**Meal distribution has now transitioned to one day a week only. You will be able to pick up 10 meals per child every THURSDAY.**
Pandemic EBT
The federal Families First Coronavirus Response Act of 2020 provides benefits, referred to as Pandemic Electronic Benefit Transfer (P-EBT), to families of school-aged children who would have otherwise received free or reduced-priced meals if it were not for school closures.
Families of school-aged children (K-12) in School District of Philadelphia public schools will receive the approximate food benefit amount of $365.00 for each school-aged child in their family. This benefit will be issued in the form of a P-EBT card by the Pennsylvania Department of Human Services (DHS).
If you already have an active EBT card, the P-EBT funds will be automatically added to your card. You do not need to do anything for this to occur.
If you do not have an active EBT card and your mailing address is correct with the School District you also do not need to do anything to receive your P-EBT card.
You may also click HERE for more information.
Meal Sites
The School District, in partnership with the City of Philadelphia, has designated select schools as meal sites during the school closure (Sayre High School is the next closest food site to Hamilton) and will be open weekly on Thursdays from 9:00am to 12:00pm and will serve 10 grab-and-go breakfast and lunch meals per child. Please click the link below for the full list of meal sites or text (484) 540-5153‬ to find the closest meal site to you.
Food Sites
In addition to the meal sites, food sites have been set up around the city and serve one box of food per household. Food sites are open every Monday and Thursday from 10:00am to 12:00pm. Boxes contain non-perishable items on Mondays and fresh produce on Thursdays. Please click the link below for the full list of food sites or text (484) 540-5153‬ to find the closest food site to you.
Family Academy: Free Virtual Courses & Training
You spoke, we listened! Parent & guardians can now literally #LearnWhereYouLive! Beginning Thursday, May 7, 2020, we'll be bringing FREE online Family Academy: Courses & Training to you virtually! Join us for sessions that are specifically designed for School District of Philadelphia families to help support their students during the school closure. We are offering virtual courses over Zoom that can be conveniently accessed from any internet enabled computer or mobile device. You can join us from the comfort of your own home! Please find course descriptions, dates, and times utilizing the link below. We hope to see you there!  Family Academy Virtual Courses & Training
---
FOLLOW US ON INSTAGRAM:
FOR UP TO DATE ANNOUNCEMENTS
---
THE HAMILTON SCHOOL IS SADDENED BY THE PASSING OF THE LATE NBA ALL-STAR KOBE BRYANT.  
THANK YOU KOBE FOR VISITING HAMILTON AND TRULY IMPACTING OUR COMMUNITY!!!!!
---
Our 2019-2020 Priorities: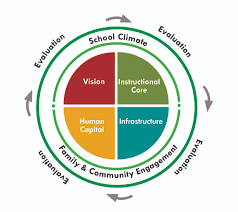 HIGH QUALITY 

INSTRUCTION: Creating a culture of teaching and learning amongst students and staff, driven by student achievement, and focused on the continuous improvement of ourselves and our instruction.
CLIMATE AND CULTURE:

Building a consistent climate and culture for our students and staff through celebrating and promoting our school-wide values.
ACCELERATION:

Responding to the diverse academic needs of our students by using data and accelerated learning tracks to challenge and monitor student growth, specifically with our lowest performing 20% of students.
COMMUNITY:

Understanding individuals and the identities, experiences, values, and beliefs we possess, to continually grow our empathy and value for one another, students and staff, as unique people and partners.
---
---
The Andrew Hamilton School Pledge:
Today and Every Day I will:
B

E RESPONSIBLE!


E

XPRESS MYSELF RESPECTFULLY!


S

TOP AND LISTEN ATTENTIVELY!


T

HINK AND MAKE WISE CHOICES!
Because HAMILTON HAWKS SOAR!
---
Partner With us by Giving at the link below!!!!!!!