Dear Parents and Guardians,
Thank you for a WONDERFUL school year! If you need help with summer meals while school is out, please text "FOOD" to 877877
There are over 1,000 sites in Philadelphia that serve free summer meals and snacks to youth ages 18 and under, as well as students 19 and older enrolled in a qualifying school program. These sites may be found at recreation centers, parks, churches, or even on your neighborhood block. No ID or registration is required! The nearest location to the Andrew Hamilton School is:
-Garden Court Legacy 47th and Spruce, 215-847-2107
Open June 17-August 15 M-F for lunch and dinner 11:00am-1:00pm
-Sincerely
Principal Smith
---
THE HAMILTON HAWKS WON FIRST PLACE AT THE PHILLY TECHNOLOGY EXPO AND COMPETITION!!!!!
---
THE HAMILTON SCHOOL WELCOMES NBA ALL-STAR KOBE BRYANT!!!!!
---
Our 2019-2020 Priorities: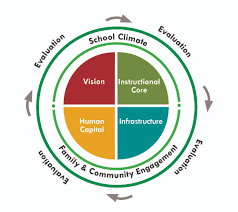 HIGH QUALITY 

INSTRUCTION: Creating a culture of teaching and learning amongst students and staff, driven by student achievement, and focused on the continuous improvement of ourselves and our instruction.
CLIMATE AND CULTURE:

Building a consistent climate and culture for our students and staff through celebrating and promoting our school-wide values.
ACCELERATION:

Responding to the diverse academic needs of our students by using data and accelerated learning tracks to challenge and monitor student growth, specifically with our lowest performing 20% of students.
COMMUNITY:

Understanding individuals and the identities, experiences, values, and beliefs we possess, to continually grow our empathy and value for one another, students and staff, as unique people and partners.
---
---
The Andrew Hamilton School Pledge:
Today and Every Day I will:
B

E RESPONSIBLE!


E

XPRESS MYSELF RESPECTFULLY!


S

TOP AND LISTEN ATTENTIVELY!


T

HINK AND MAKE WISE CHOICES!
Because HAMILTON HAWKS SOAR!
---
Partner With us by Giving at the link below!!!!!!!