Leadership Team
---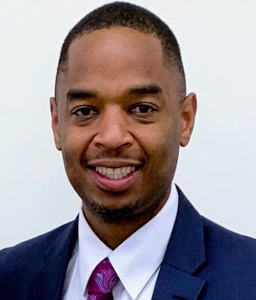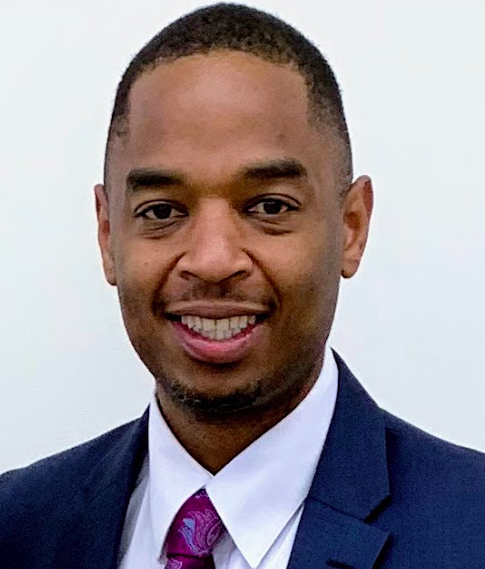 Principal Torrence Rothmiller began his career as an alternative education teacher with CEP in the fall of 2004. He then moved on to work as a 6th-grade teacher at Discovery Charter School before entering the School District of Philadelphia in 2009, where he served as the Middle School Social Studies Teacher for six years at Morton McMichael Elementary. The end of the 2019-2020 school year marked Principal Rothmiller's fifth year in administration (1-year Assistant Principal at Universal Vare; 3 years Assistant Principal at Rudolph Blankenburg) and he is ecstatic about transitioning into his first as Principal of the Andrew Hamilton School! He is welcomed to Hamilton along with his wife and two children.
It is Principal Rothmiller's privilege to serve as the Principal of Andrew Hamilton Elementary. He got into this work for one reason and that is to equip scholars with the power of choice! Having options allows them not to settle for the status quo, but to dream big. To see children win and get a fair chance at life starts here with us, by providing them the ability to go to the high school of their choice. He looks forward to working with you to provide the best learning experiences for all of our scholars.
He whole-heartedly believes that all scholars have the ability to learn and grow throughout the school year. Under Principal Rothmiller's guidance, Hamilton aims to be a culturally responsive school that will focus on the whole child.  Hamilton will strive to engage our children in powerful learning experiences that set them on the path to being critical thinkers and life-long learners!
---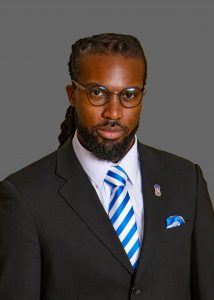 AP Eros Uthman-Olukokun is the proud Assistant Principal of the Andrew Hamilton School. AP Uthman-Olukokun began his career with the School District of Philadelphia in 2009 as a mathematic's educator. During his nine year tenure in education, he has served as a secondary educator, a High School Math Department Chair, a Mathematics Instructional Coach, a Varsity Football Coach, an Adjunct College Professor at the University of Pennsylvania, and now as an Assistant Principal. In addition to this, AP Uthman-Olukokun is a four time Lindback Award Nominee for Exemplary Teaching. His passion for supporting the youth has been a constant throughout his career. He is eager to continue supporting Principal Rothmiller and the Andrew Hamilton School community in creating a dynamic learning community full of inquiry and a joy for learning. AP Uthman-Olukokun holds a Master's Degree in School Counseling and a Bachelor's Degree in Secondary Education & Mathematics. Additionally, his School Leadership credentials were awarded from the University of Pennsylvania.
---
Joyce Marie Abbott was born and raised in Philadelphia where she was educated within the School District of Philadelphia. She is a devoted educator who has enthusiastically served the district since 1996. Prior to her employment with the district Joyce served in the military for ten years as a soldier in the United States Army, where she successfully earned the rank of Staff Sergeant. While there, she completed a ten-month tour in the Persian Gulf War. After being honorably discharged with several awards, she was selected to be a candidate in one of the first cohorts of the nationally regarded Troops to Teachers program. Joyce attributes her effective disciplinary practices to her military experience. Ms. Abbott has been nominated for several teaching awards due to her exemplary instructional practices and classroom management. In 2004, 2005 and 2007 Ms. Abbott was included in the "Who's Who Among America's Finest Teachers." Additionally, she has been featured in the Philadelphia Daily News as "An Everyday Hero" and her classrooms have been featured on channels six (ABC) and ten (CBS). In addition to mentoring teachers, Ms. Abbott has served in many leadership capacities. She currently operates as the Climate Manager at Andrew Hamilton School. Under her leadership, the school was awarded by the School District of Philadelphia for Outstanding Strides in School Climate & Culture. Ms. Abbott enjoys being part of positive and productive change; particularly as it relates to the students she serves. Ms. Abbott has a Bachelor of Science in Business and Economics from the University of Maryland Eastern Shore and a Master's of Education from Cheney University.
---
Brian Marc Rogers joined the School District of Philadelphia in 2001 after serving several years in the corporate world in the capacity of operations manager and focusing in the areas of human resources and staff training and development. Throughout his tenure with the district, Mr. Rogers has had the opportunity to serve Philadelphia students as a teacher servicing each grade from kindergarten through grade eight in the areas of Math, English Language Arts, Science and Social Studies. Mr. Rogers has also contributed to school academic and cultural success for the past ten years functioning in the school leadership roles of Dean of Students, Dean of Climate and Culture, School Based Teacher Leader for Math and English Language Arts, Math Academic Lead Coach and School Based Data Coordinator. Mr. Rogers has a passion for mentorship and is driven by high academic performance expectation and his desire to help create the best school learning environment for students, families and staff members. Mr. Rogers holds a Bachelor's of Science from Temple University and a Master's of Science in Education from Saint Joseph University. He lives by the educational philosophy that, "as educators we must reach our children before we can effectively teach our children."
---
Fayne Paley has served as the Special Education Liaison for the Andrew Hamilton School for the past seven years. Mrs. Paley graduated from the Philadelphia College of Textiles and Science with an undergraduate degree in Textile Design. It became apparent to her that she needed to change her career choice shortly before graduation. After graduation, she went into retail (clothing, shoes, and even co-owning a supermarket.) She began working at the School District of Philadelphia as a per diem substitute in 1996. She enjoyed working with children so much that for the next seven years, she became a long term substitute. Finally, she went to Saint Joseph's University for her Master's Degree. While there, Mrs. Paley earned a dual certification in Elementary Education  grades K-6 and Special Education grades K-12. She has been a proud member of the Andrew Hamilton School community since 2007. Her favorite quotes are "Every student can learn, just not the same day or in the same way" and "Every child is gifted… they just unwrap their packages at different times."
---
Deborah Zolot was born and raised in Philadelphia. She received her undergraduate degree from Arcadia University with a major in Elementary Education. While raising three children, she earned her Masters Degree in Elementary School counseling also from Arcadia University. She began her career in 1993 working at Cora Services, an agency that provides counseling services to the private and parochial schools in Philadelphia. After five years with Cora Services, Mrs. Zolot was looking for a more challenging and diverse experience. She joined the School District of Philadelphia at the Edward Heston Elementary School, where she served as the school counselor for fifteen years. In 2014, Mrs. Zolot moved to the Andrew Hamilton School where she is happily serving as the school counselor. Mrs. Zolot's vision is to provide a comprehensive educational counseling program that addresses the academic, career, and personal/social needs of all students. Mrs. Zolot is committed to advocate for students and collaborate with parents, staff, and community partners to ensure that all students graduate with the knowledge, skills, and attitudes that will allow them to excel in a diverse society.
---
Nurse Brown (or Nurse B as she is known by the families and faculty at Hamilton) is the newest member of our leadership team. She joined the School District in 2016-2017 academic year. Hamilton was her first assignment and she has remained with our family since her first year. Nurse Brown was educated in Philadelphia Public School System and received her Associates in Nursing from the Community College of Philadelphia. She continued her education, having received both her Bachelor's in Nursing and Master's in Nursing Education from Grand Canyon University in Phoenix, AZ. Securing her very first job as a registered nurse with the Philadelphia Prison System inspired her to work closely with individuals in the community. She has worked in local hospitals, home health care, outpatient addiction services, mental health facilities, crisis intervention organizations, and currently remains on staff at Presbyterian Medical Center. She has obtained her certification as a Mental Health Nurse and Certified School Nurse. Nurse Brown has six children, all of which began their education within the Philadelphia public school system. She is devoted to our children and their families and often steps outside her general role to display that devotion.